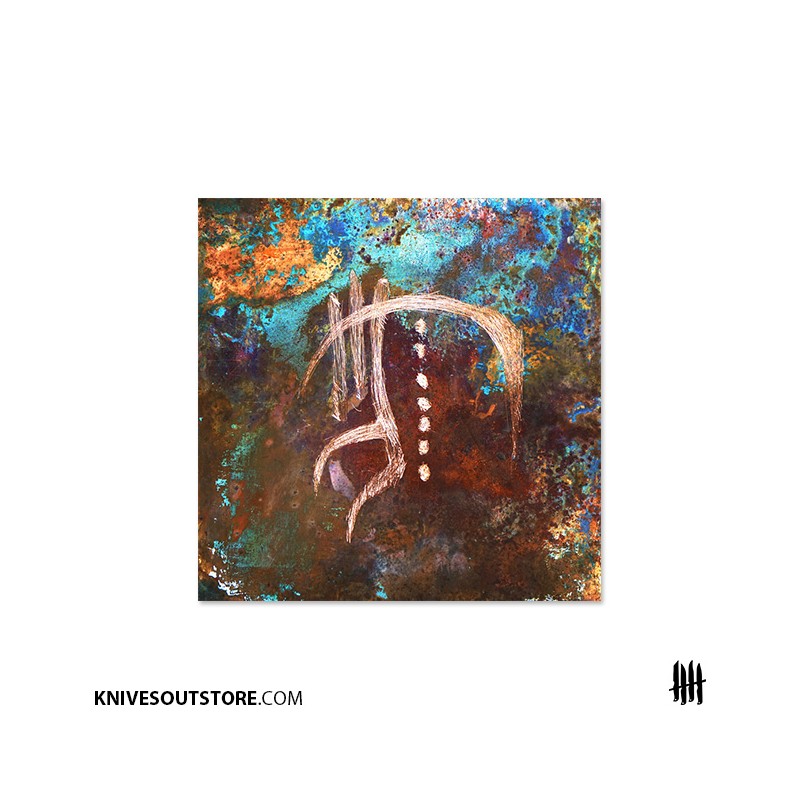  
DDENT "Toro" Digipack CD
DDENT is a project born from the imagination of guitarist and multi-instrumentalist Louis Lambert and founded with drummer Marc Le Saux. The first EP "Chien Noir" (in reference to Winston Churchill's "black dog" metaphor) is released in 2014, around which a first live band gathers. A stone in the building that will lay some foundations for the DDENT sound: a dark and striking post-rock for a unique spiritual and sensory journey.

After a first album "Ektiheb" (2017) which narrated the introspective journey of a melancholic poet, this new album "TORO" offers itself as a second part with the search for truth through creation as its main theme. The titles refer to Federico Garcia Lorca's collection of poems, "Llanto", and to the concept of duende, a creative force that possesses the artist and against which he must fight to bring his work to life. The character of "TORO" therefore goes in search of the truth in a world where creation does not exist. Only this is it: without creation, no truth, no creation, inner death is more than certain.

From the premonitory prelude to a deep and violent inner quest culminating in a destructive initiatory ritual, each of the seven pieces of "TORO" embodies a chapter, a powerful and inhabited post-heavy sonata. Always at the crossroads of worlds, DDENT's instrumental music is carried by dark, vibrant and mysterious aesthetics. This new album takes you deep into the soul of a band that continues to stand out from the French heavy scene. "TORO" was recorded and produced by Chris Fielding (Skyhammer Studios) and mastered by James Plotkin.
TRACKLIST :
1. Dans La Roseraie
2. Dis à La Lune qu'Elle Vienne
3. Longue, Obscure et Triste Lune
4. Torse de Marbre
5. L.s Cloch.s D'ars.nic .t La Fum:.
6. La Pluie Emplit Sa Bouche
7. Noir Taureau de Douleur
8 other products in the same category: