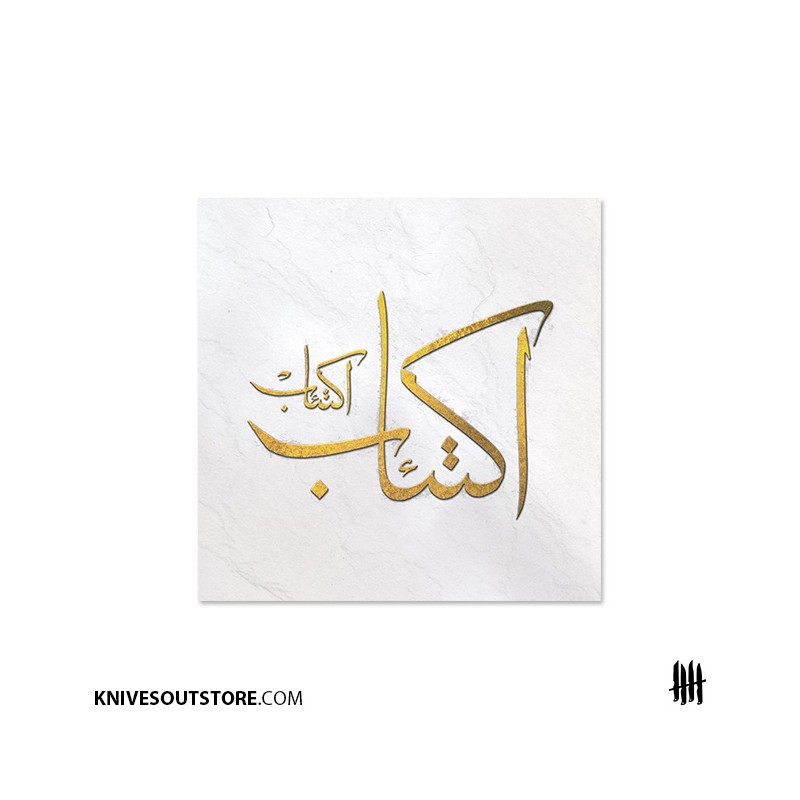  
DDENT "s/t" Digipack CD
DDENT is a project born from the imagination of guitarist  and multi-instrumentalist Louis Lambert and founded with drummer Marc Le Saux. The first EP "Chien Noir" (in reference to Winston Churchill's "black dog" metaphor) is released in 2014, around which a first live band gathers. A stone in the building that will lay some foundations for the DDENT sound: a dark and striking post-rock for a unique spiritual and sensory journey.
Put on hold for a year, the project was revived in winter 2015 with a new formation for the stage, the compositions still remaining exclusively the fruit of its instigator. The first album "آكتئاب" ("ektiheb" or melancholy, depression) is entirely recorded at Skyhammer Studio (Conan, Electric Wizard, Napalm Death) in Liverpool. From these eight titles, a real instrumental framework emerges, a common thread guided by words: "Habouz", "Arzel", "Houri"... Each of his words from Arabic psalms illustrates the melancholy, the depression of a poet portrayed as a horseman. 
With this album, DDENT progresses towards a more industrial and massive post-metal, offering the listener eight instrumentals who come together to depict an introspective pilgrimage all in strength and poetry. A lunar sound show, a real invitation to introspection. White and golden, the "آكتئاب" cover is inspired by the tombstones of some Arab countries, and is decorated with a unique calligraphy created by Mohammed Yacoub. 
TRACKLIST :
1. Habouz
2. Arzel
3. Ghazel
4. Kohol
5. Houri
6. Almée
7. Julep
8. Azahar
8 other products in the same category: