"Pussy Deluxe" is the fourth album by CZ band SPASM.
SPASM ist one of czechs most active and international well known Goregrind act beside Gutalax and Jig-Ai.
Now their 4th album, still with out any guitars, just a bass, that's why they call it Drum'n'Bass Goregrind.
Now they have a new drummer and that means their music is much more complex than before. Faster blasts, many
changes in tempo and rhythms. Not just a 4th Spasm album, this is a fucking masterpiece!!!!
For the first time on Picture Disc vinyl.

artworks : David Najbrt, Tonr

model : Thu Trang Nguyen
Tracklisting :
Intro
Juicy Foreplay
WTF
Lick Your Fingers !
I Run A Bitch
Tranny Pop
My Body, Your Toy
Ladyboy Party
Suck My Dick

Submissive Granny Game
Cock Fisting
Lovely Sweet Incontinence
Anus Malus Manual
The Milf's Anthem
Gib Mir Deinen Schwanz
Golden Shower
Shemale Transformer
Hit Me, Hate Me, Rape Me, Kill Me
DOUBLE PICTURE DISC 10″ VINYL EDITION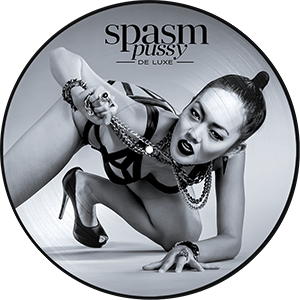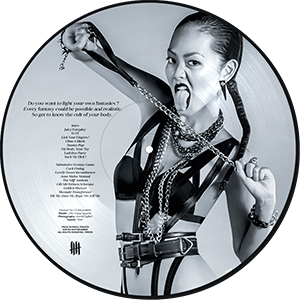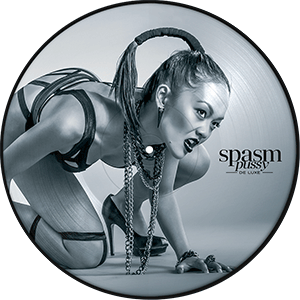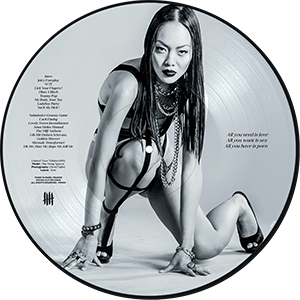 The "SEX" Knives Edition (100)

"Sex" Edition


Full color 10″ vinyl
Die-cut sleeve packaging 300gsm eco-paper
Hand-numbered
Photo by David Najbrt
Layout, packaging design, die-cutting by Tonr

Model : Thu Trang Nguyen
Magnetic mankini obi strip (Sextended version)
Cerficate number card
Illustrated 300gsm Download card
Edition limited to 100
Deluxe PVC overbag with flap
"Love" Edition


Full color 10″ vinyl
Die-cut sleeve packaging 300gsm eco-paper
Hand-numbered
Photo by David Najbrt
Layout, packaging design, die-cutting by Tonr

Model : Thu Trang Nguyen
Cerficate number card
Illustrated 300gsm Download card
Edition limited to 200
Deluxe PVC overbag with flap