HANGMAN'S CHAIR
"Hope /// Dope /// Rope"
There is an old Greek motto saying that one should never speak about rope when inside hanged man's house. Well, it seems that this saying does not apply in the new album of French depressive doomsters HANGMAN'S CHAIR who dare to include the word 'rope' in the title and the entire package seems already extremely tempting. Formed in 2005 in Île-de-France, HANGMAN'S CHAIR are known among the Doom/Stoner underground circles for their ability to create hallucinogen landscapes enhanced by a Blues-y touch that characterized their latest album "Leaving Paris", released 2 years ago. "Hope///Dope///Rope" is their latest effort, and looking carefully at the cover artwork and the Tom Waits-esque male figure standing outside the famous Moulin Rouge cabaret, it seems that the band returned in Paris, making me even more curious to deal with the musical content.
From the first notes of "Hope///Dope///Rope", one can imagine this is how it would sound if Layne Staley decided to start his career playing in a Doom Metal band. The truth is that in Cedric's vocals you may spot quite similarities to Staley's characteristic timbre, a fact that adds a more dramatic layer in HANGMAN'S CHAIR's already sorrowful sound. The opening "The Saddest Call" with the children singing grabs you by the throat, while the BLACK SABBATH-esque guitars and the NEUROSIS-esque aesthetics don't leave you enough time to prepare yourself for what is next. The entire album breaths despair and lunacy presented with extremely heavy riff work, becoming more addictive than you could imagine from the first place. The sound dynamics in tracks like "Open Veins" and "A Scar To Remember" (I love Cedric's work on vocals in this one!) is the 'new black' for HANGMAN'S CHAIR and if you add the depressive lyrics to this equation, you'll have an enticing package of melodic Doom touched by death's hand. The album's climax is finally revealed in the closing, self-titled track with the hypnotic guitar work and the relentless drumming, under Joe Coleman's shocking sound reaching the conclusion that "the taker of human life is the cure", passing successfully the depressing baton to the merciless TROUBLE-esque guitars.
"Hope///Dope///Rope" is the most misanthropic stuff humanity has ever seen and there are 7 reasons/songs showing that. HANGMAN'S CHAIR drew ahead of themselves, releasing the best album of their career; an album highly addictive and way depressive that could come with a warning sticker saying 'extremely dangerous stuff'.
…And the million dollar question comes in the end: just take a minute and think: what is the most crucial object for a hangman? The rope? Or is it the falling chair?" (Metalkaoz)
Artwork : Dave Decat, Tonr

Tracklisting :
The Saddest Call
Open Veins
Ain't Living Long Like That
December

A Scar To Remember
Alley's End
Hope /// Dope /// Rope
TRIPLE PICTURE DISC 12″ VINYL EDITION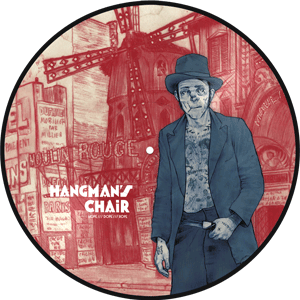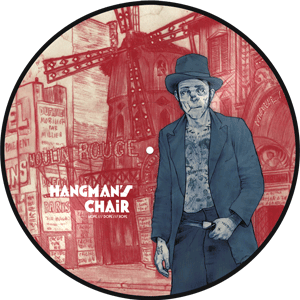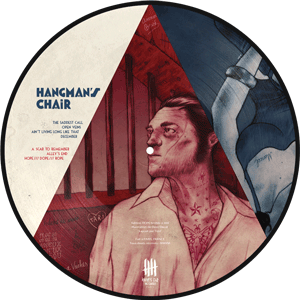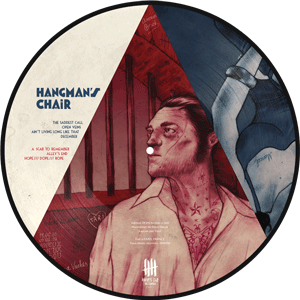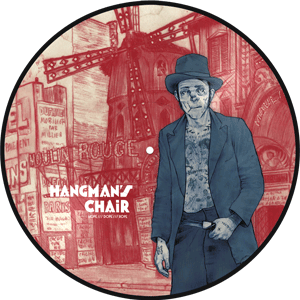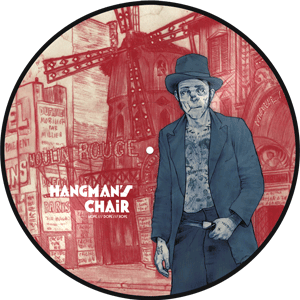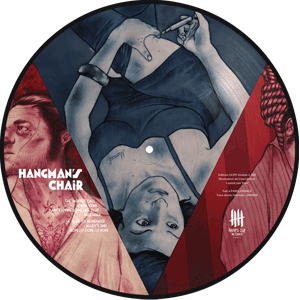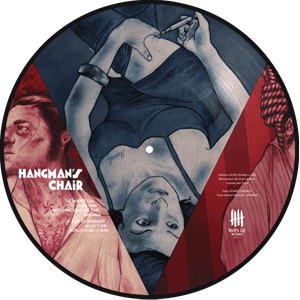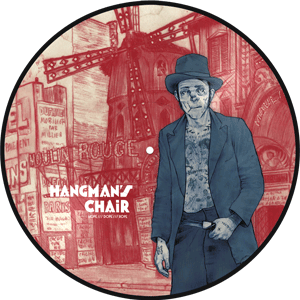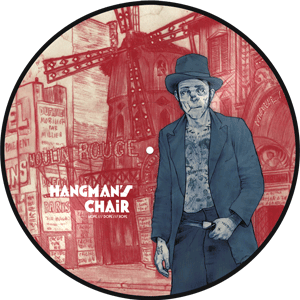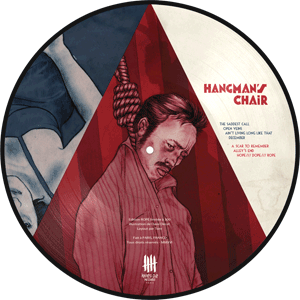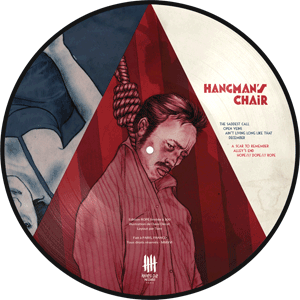 "Dope" Edition
Edition limited to 200
Hand-numbered die-cut sleeve packaging on heavy textured paper
Illustrated Download card
Deluxe PVC overbag with flap

TRIPLE CASSETTE TAPE EDITION
Related Infos :
Catalog # : KNF29CS, KNF30CS, KNF31CS
Date : 2018
Quantity : 50
Edition : classic "Hope", "Dope", "Rope"
Artwork : Dave Decat
Design packaging, layout : Tonr
Shell : White
Die-cut J-card sleeve packaging on heavy paper
Illustrated Download card
Jewel clear case