Vinyl • CS • CD • Digital
CRAWLSPACE
"Don't Get Mad…Get Even !"
Brutal heavy tough guy hardcore as it means to be !
Definitely a must have,  high quality reissue of this legendary "Don't Get Mad…Get Even !" EP for the first time on wax.
LB chapter !!!
Pencil, colors : Dwayne Turner, Todd Broeker

Design Packaging, Layout : Tonr

Graff refresh : Persu OCT

Tracklisting :
The Chapter
Digging The Grave
Creation Of Hate
Way Out
Hypocrite Bastard
Don't Get Mad…Get Even !
DOUBLE PICTURE DISC 10″ VINYL EDITION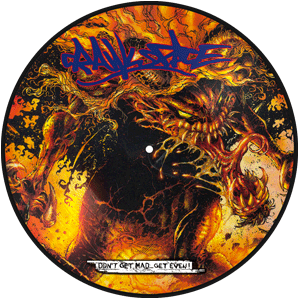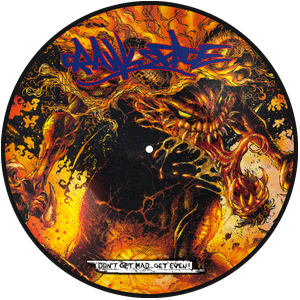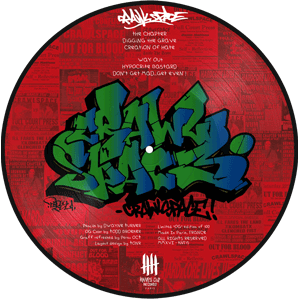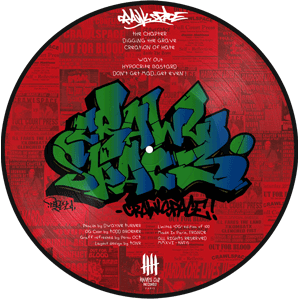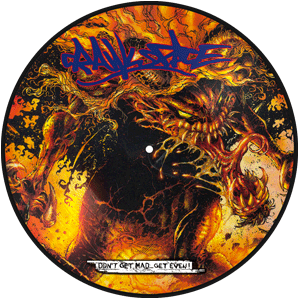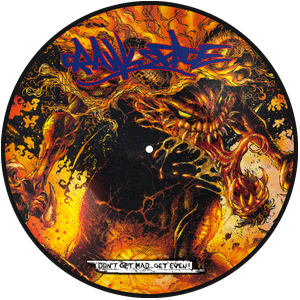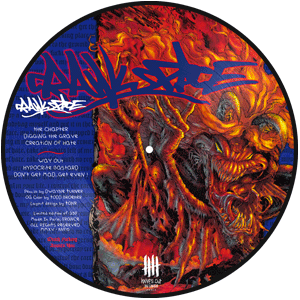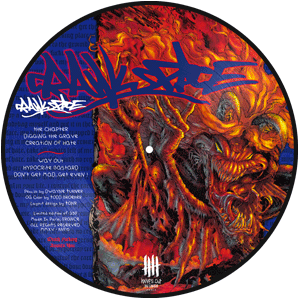 The Deluxe "OG" Edition (100)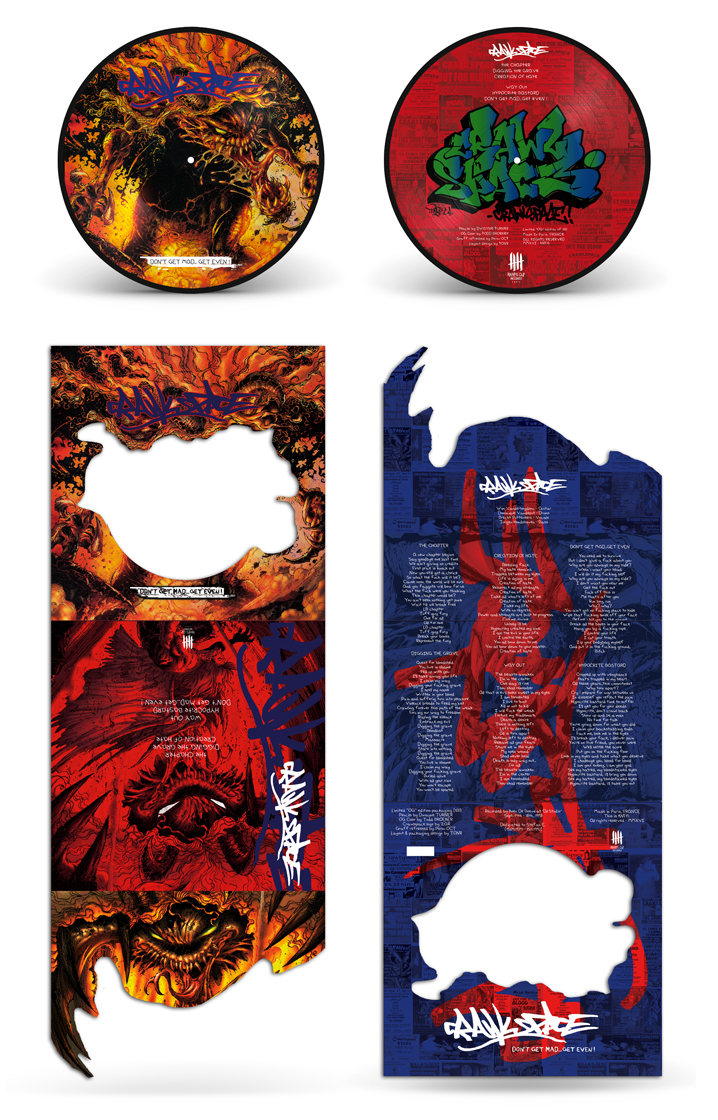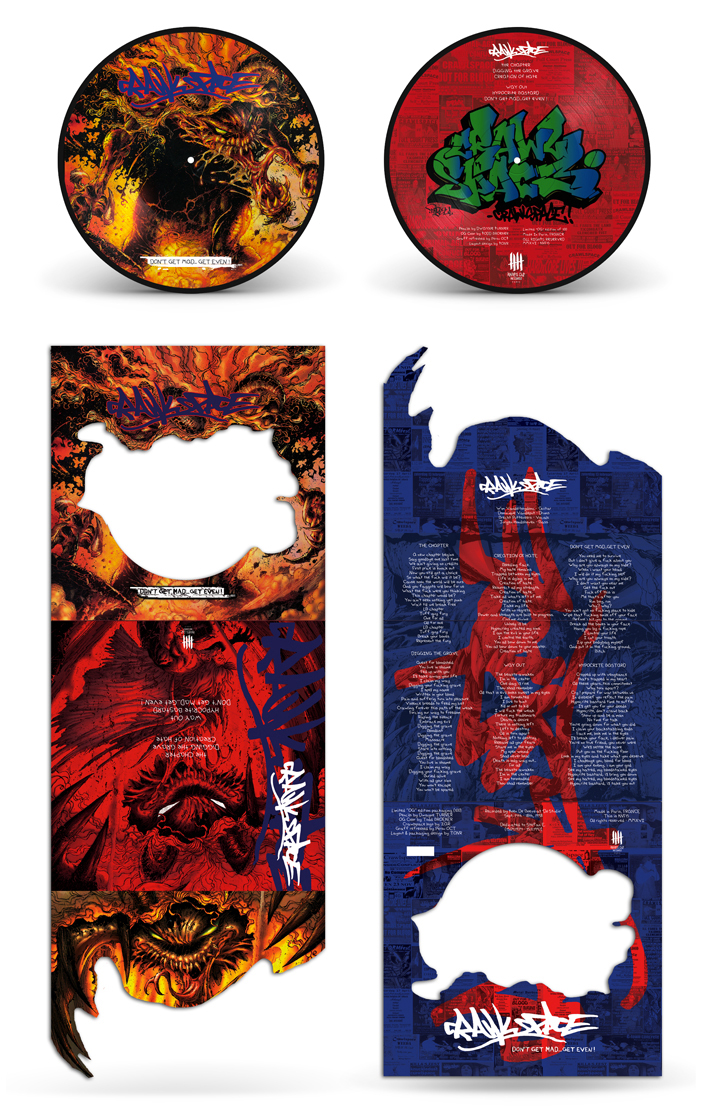 Deluxe "OG" Edition, Blue (Pre-order)
Edition limited to 100
Blue inside sleeve color limited to Pre-order
Hand-numbered die-cut sleeve packaging on heavy textured paper
Illustrated Download card
48 pages "Santuary Flyers" book
Piece of wood Crawlspace logo
Crawlspace die-cut vinyl sticker
Deluxe PVC overbag with flap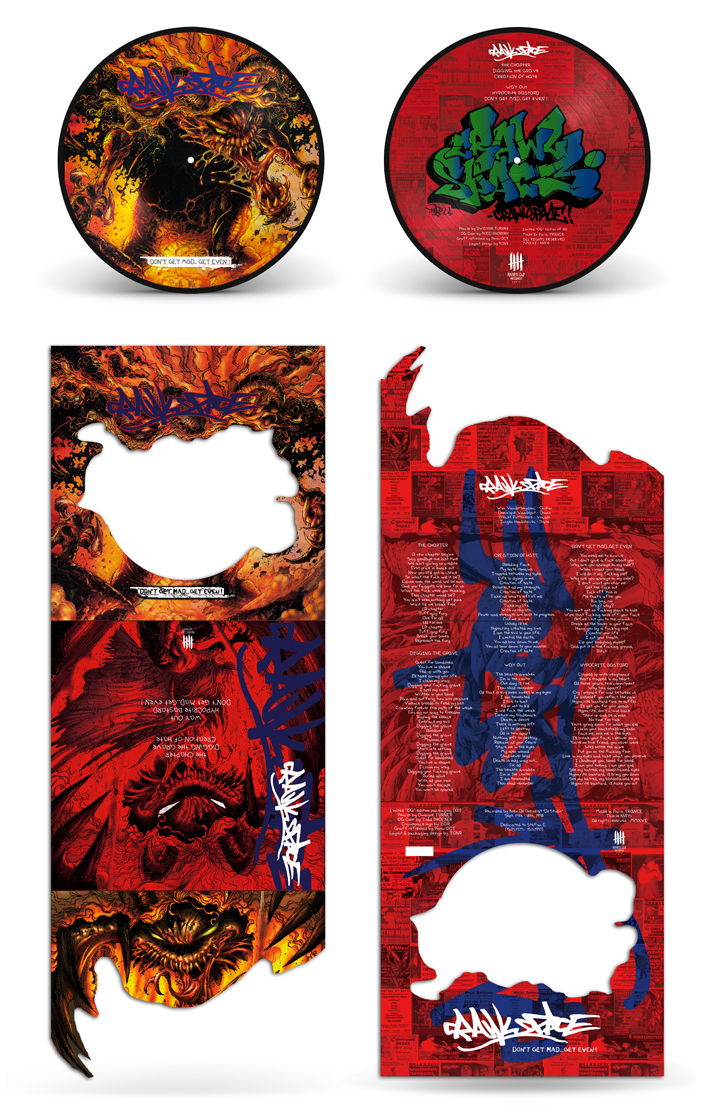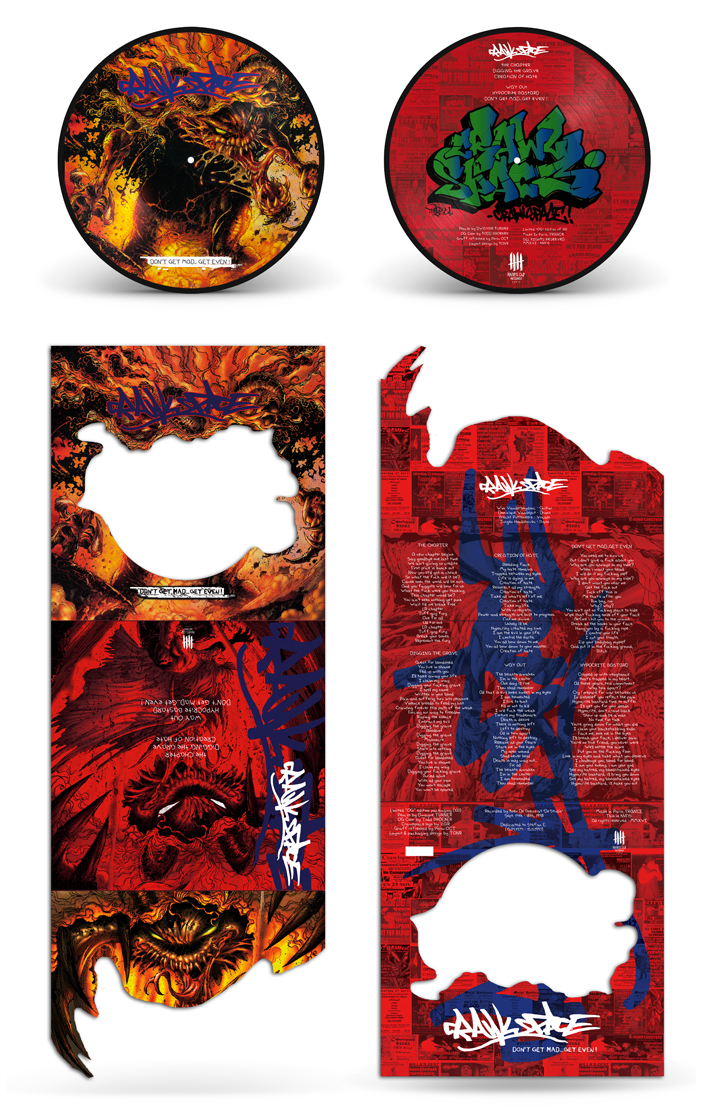 Deluxe "OG" Edition
Edition limited to 100
Hand-numbered die-cut sleeve packaging on heavy textured paper
Illustrated Download card
48 pages "Santuary Flyers" book
Piece of wood Crawlspace logo
Crawlspace die-cut vinyl sticker
Deluxe PVC overbag with flap

The Classic "MAD" Edition (150)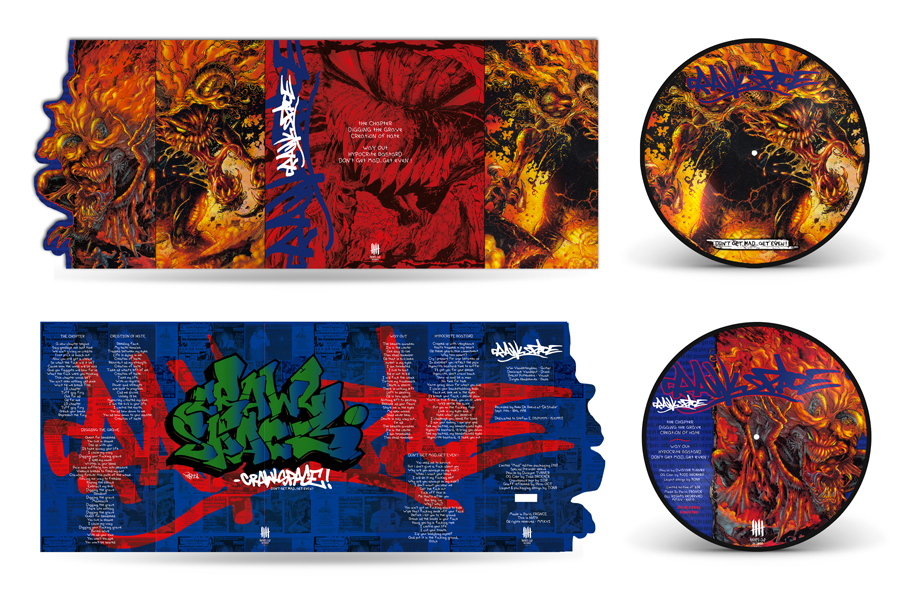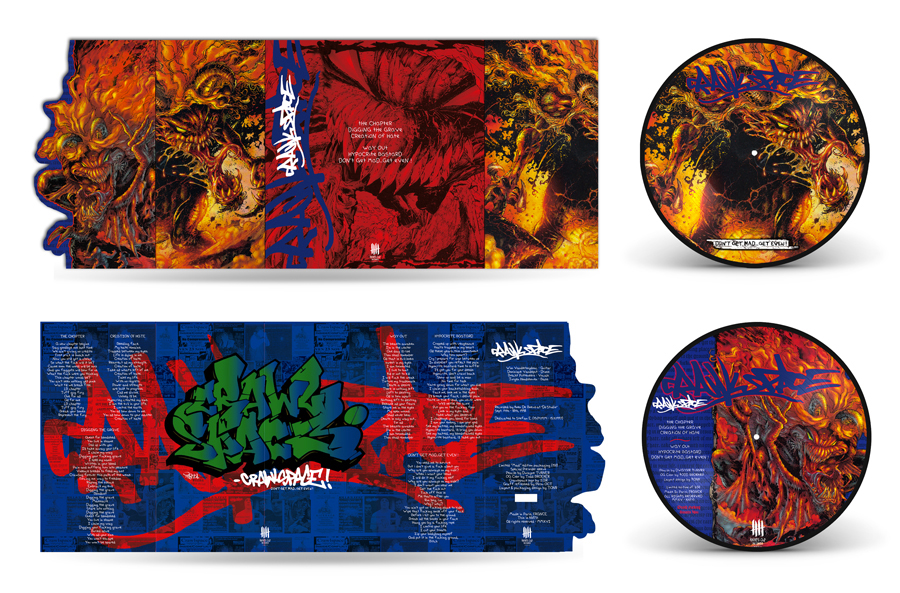 Classic "MAD" Edition (Pre-order)
Edition limited to 150
Blue inside sleeve color limited to Pre-order
Hand-numbered die-cut sleeve packaging on heavy textured paper
Illustrated Download card
Crawlspace die-cut vinyl sticker
Deluxe PVC overbag with flap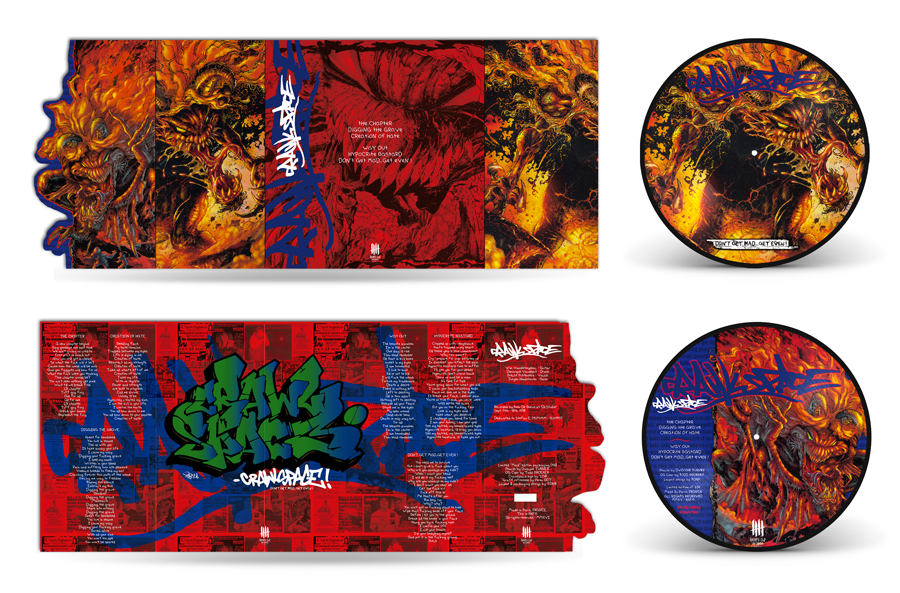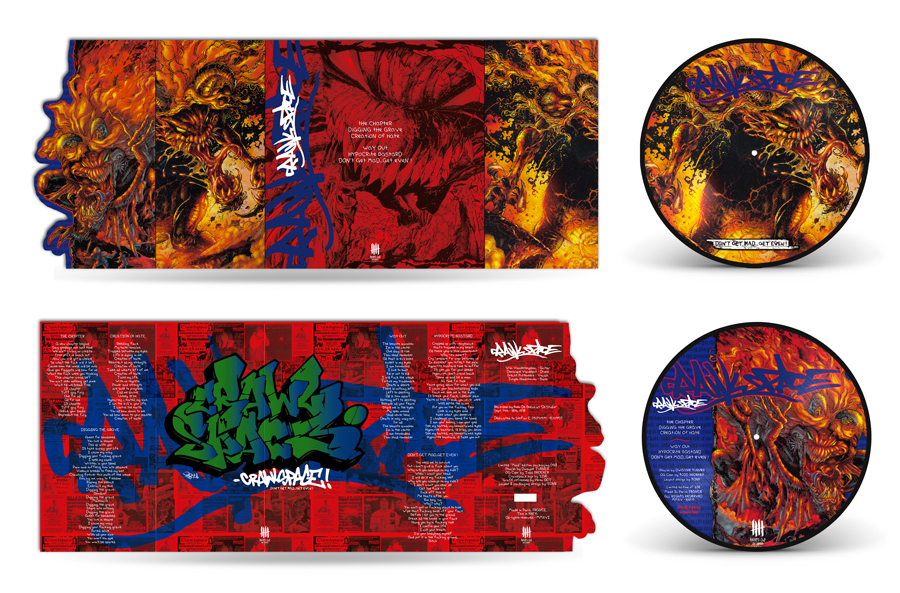 Classic "MAD" Edition
Edition limited to 150
Hand-numbered die-cut sleeve packaging on heavy textured paper
Illustrated Download card
Crawlspace die-cut vinyl sticker
Deluxe PVC overbag with flap

Related Infos :
Catalog # : KNF15CS
Date : 2018
Quantity : 50
Edition : classic
Artwork : Dwayne Turner, Todd Broeker
Graff refresh : Persu OCT
Design packaging, layout : Tonr
White shell
Die-cut J-card sleeve packaging on heavy paper
Illustrated Download card
Jewel clear case